New communities provide homes, conveniences, and the space for neighbourly connection: all the things necessary for the development of a safe and comfortable community environment. Jubilee Engineering has had a hand in the design and construction of many significant new community projects in and around Calgary. These communities contain not just homes but parks, ponds and green spaces, and have become leading destinations for a range of needs, including starter homes for young professionals and new couples, larger homes for growing families, and retirement living.
Community design is a long and complex process: long term master planning needs to be completed for the overall lands to ensure that the entire community is serviceable as development progresses into the future. We coordinate with various utility companies to make sure that gas, telephone, and cable services are all accommodated. We also work with environmental, geotechnical, biophysical, and other consultants as required on clients' behalf, and quote their prices without mark-ups.
A very good example of a successful estate community development is the community of West Grove Estates in West Springs by BriMor Developments. The first three phases of this development consist of ~120 single-family estate homes.
Overall, our expertise and connections in this multifaceted area of development move projects forward smoothly and economically.
Featured Project: Community of Cimarron
Overlooking the banks of the Sheep River, the community of Cimarron stretches over more than 600 acres of scenic land. Cimarron is a well established community in the Town of Okotoks, which still retains a small-town feel although it is a fast-growing urban centre in Canada.
Cimarron is designed with families in mind: there are three schools within the subdivision that offer families a safe environment for walking to school, an advantage which is hard to find elsewhere. There are also a wide range of local shopping and recreation facilities right within the community that make living in Cimarron a parent's dream come true.
Jubilee Engineering has been involved in the planning, design and construction of this community since 2001, when Tristar Communities Inc. purchased the lands. To date we have developed over 2,000 single family and multi-residential units and more than 140 acres of commercial/industrial land within the development, which includes two shopping centres.
Some of the key engineering highlights of this project include:
a 375mm sanitary siphon under the Sheep River
a regional wetland facility to tackle stormwater quantity and quality
a 750mm storm outfall to the Sheep River
an extensive system of bike and footpaths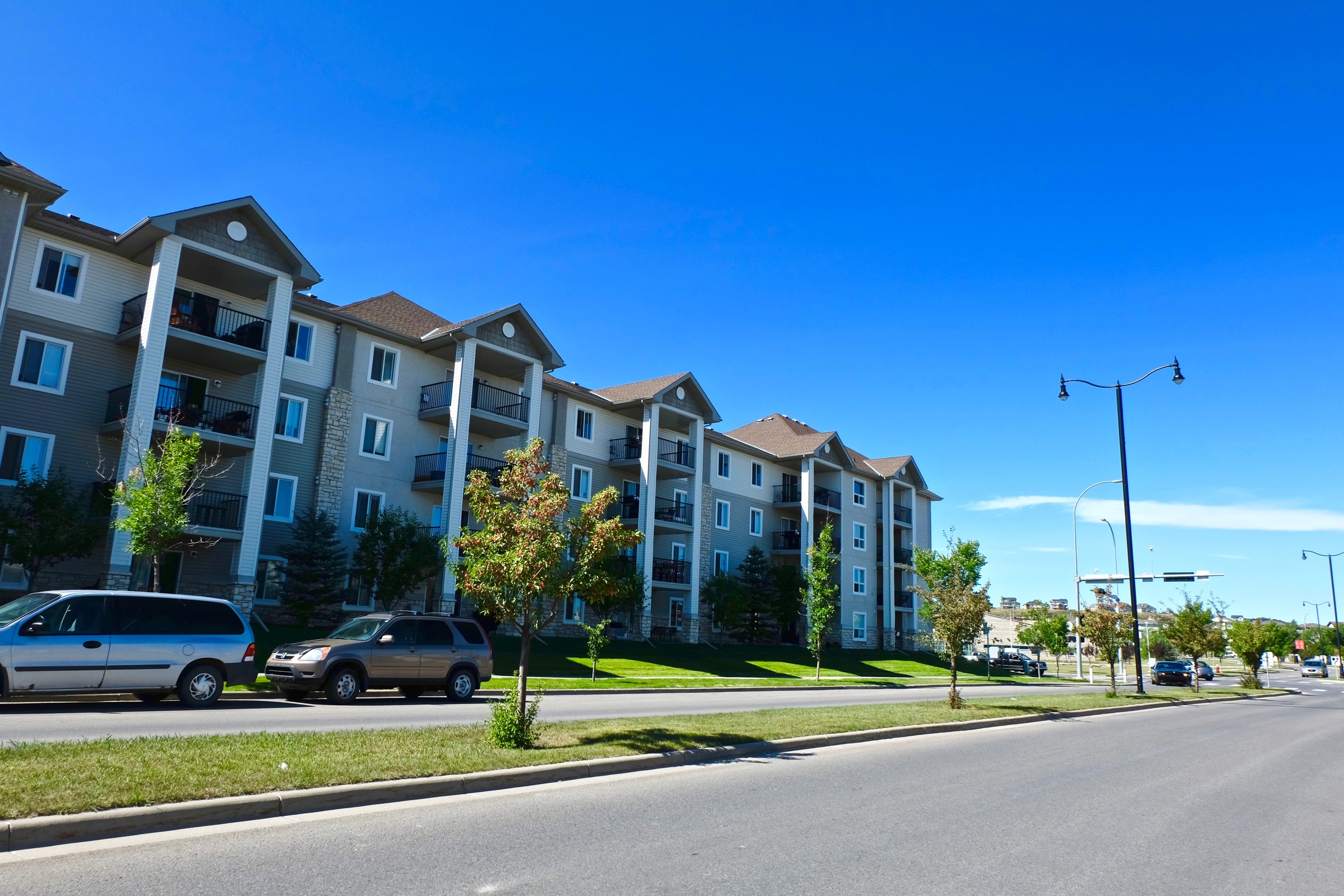 Other notable community projects include:
Sheep River, Sheep River Cove and Ridge, Okotoks
Whispering Greens, Vulcan
Lake Newell Resort
Chaparral Ridge
Prince of Peace Village
West Springs
Riverview Heights, Fort McMurray
Erin Woods
Millrise Village
Silver Stone Estates
Canyon Meadows Estates
Cambridge Park